In order to dress like present-day Kim Kardashian, one must acquire the following items: Perspex acrylic heels, some sheer items of clothing, spandex biker shorts and tons of oversized athleisure items. 
The reality star and new beauty mogul wore a few of her usual favorites while dining at Estiatorio Milos in New York City on Monday.
For her outing, Kardashian paired the unthinkable (for most of us): a sheer Gucci bra, an oversized black blazer, velvet leggings that stopped at the kneecap and clear Yeezy mules. She accessorized with a black Prada bag and Jonathan Cheban, her perpetual sidekick.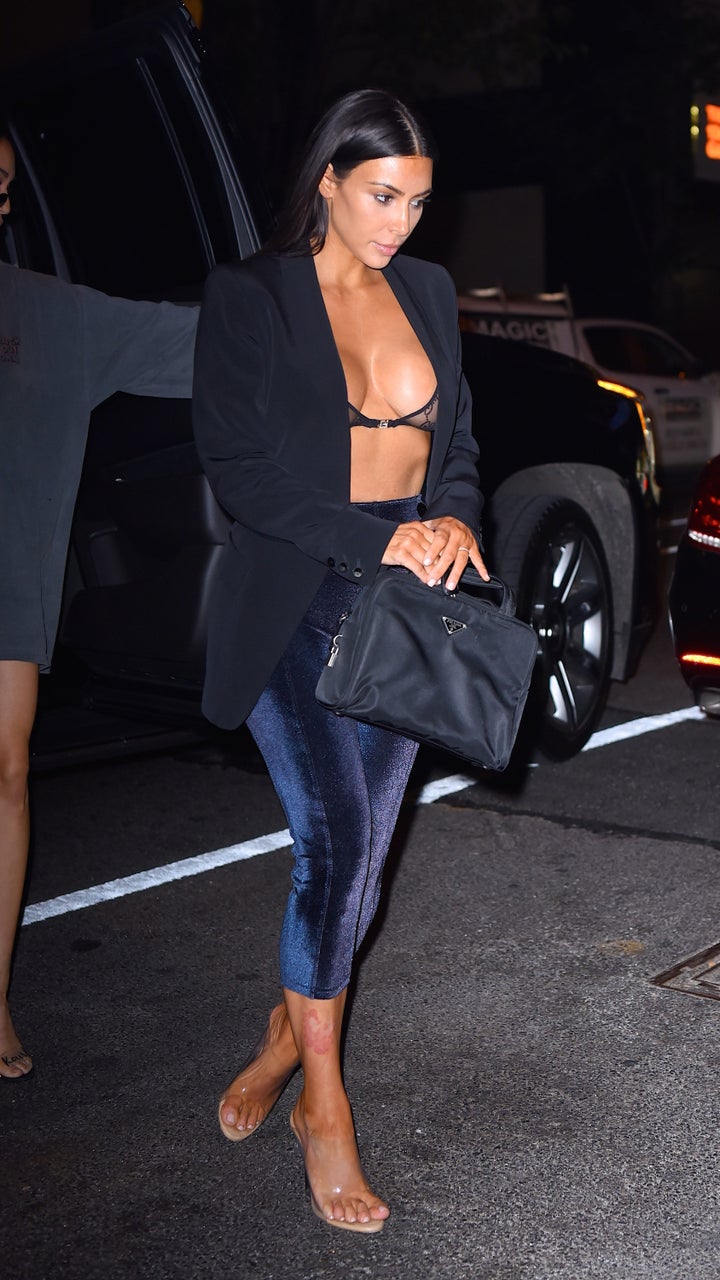 Robert Kamau via Getty Images
Kim Kardashian seen out and about in Manhattan on July 10 in New York City.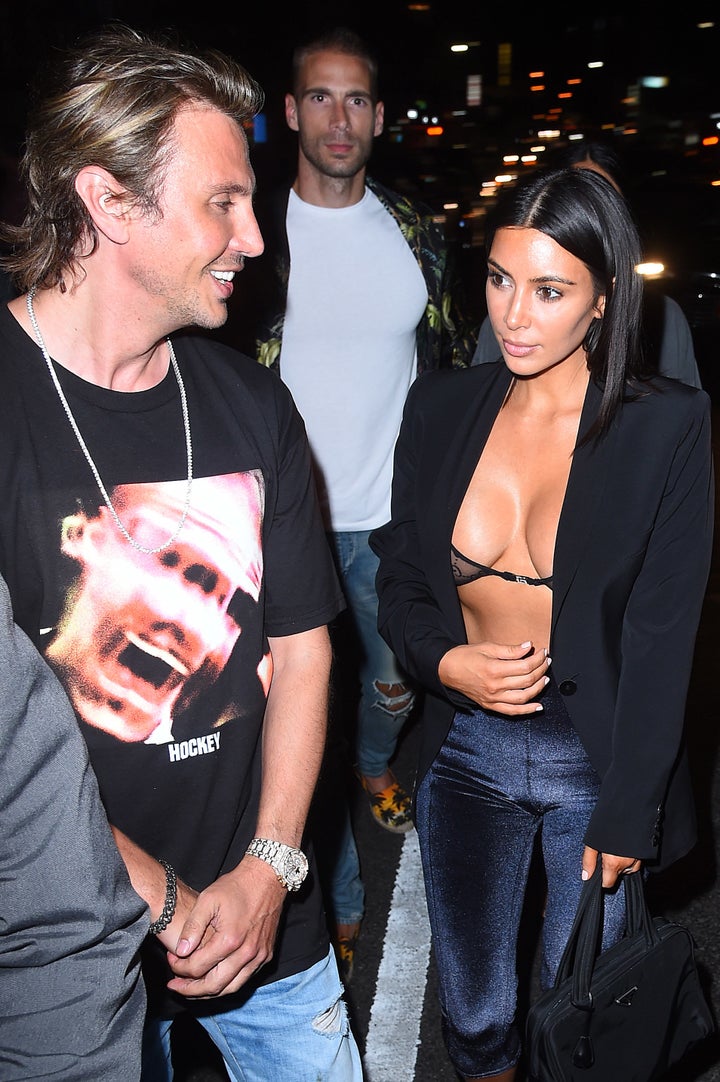 Josiah Kamau via Getty Images
Jonathan Cheban and Kardashian were out on the town with her assistant, Steph Shep, not pictured.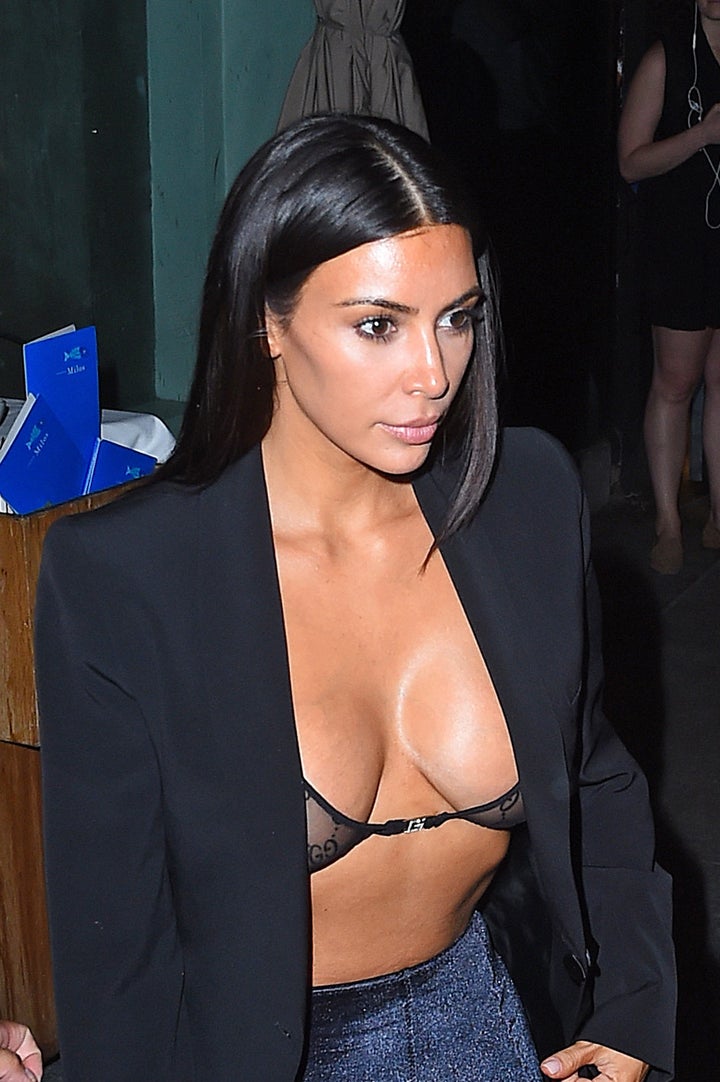 Josiah Kamau via Getty Images
Kim Kardashian gets dinner at Estiatorio Milos in Mid Town Manhattan on July 10, 2017 in New York, New York.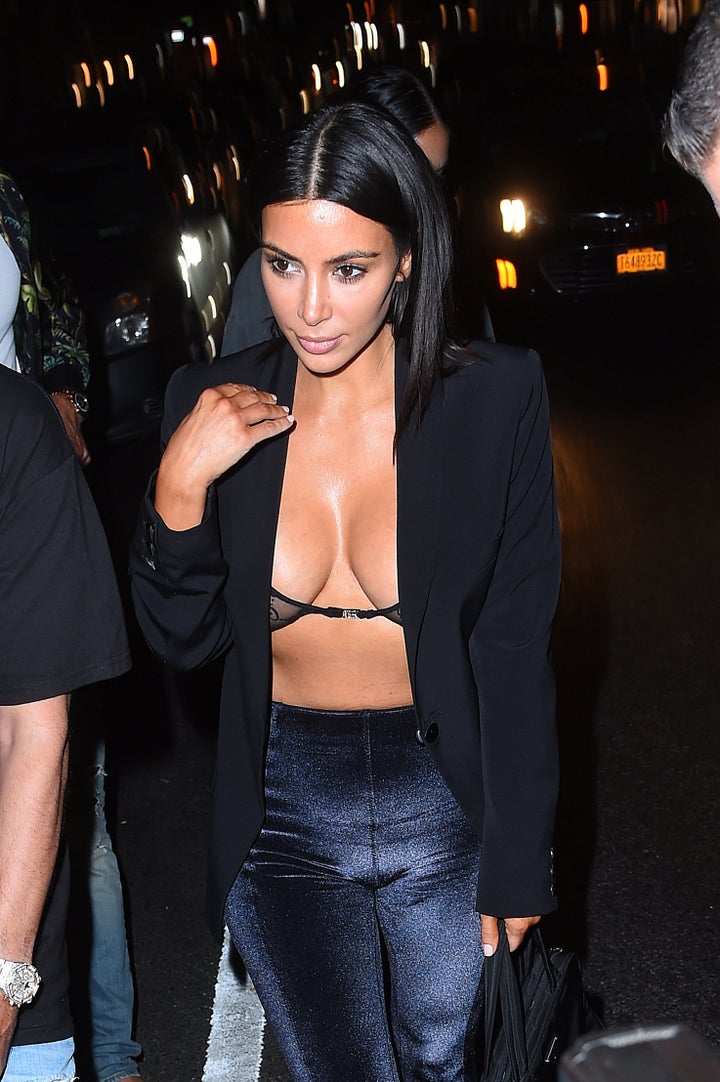 Josiah Kamau via Getty Images
Her makeup was on point. 
Part businesswoman, part barely there, she looked incredible. 
Recently, Kardashian has been busy with her new makeup line, KKW Beauty, which launched on June 21. The 300,000 kits sold out within three hours, raking in a cool $14.4 million for the star. 
Her new venture was not without controversy. Kardashian faced blackface accusations after a promotional photo for the makeup line was released and then re-released with a much darker skin tone. 
Kardashian responded to the accusations in an interview with the New York Times. 
"I would obviously never want to offend anyone. I used an amazing photographer and a team of people. I was really tan when we shot the images, and it might be that the contrast was off," she said. "But I showed the image to many people, to many in the business. No one brought that to our attention. No one mentioned it."
She added, "We saw the problem, and we adapted and changed right away. Definitely I have learned from it." 
The HuffPost Lifestyle newsletter will make you happier and healthier, one email at a time. Sign up here.